The lure that started it all! Big Mama is a walk-the-dog topwater bait. This lure has a tantalizing side to side action with a head-bob and dynamic fish attracting "swoosh" from the tail with every twitch of the rod tip. This lure was originally made in 2004. A number of changes were made over the years. But it was determined that the original profile had the most desired action. So a newly designed proto-type of the original came about in 2012. And in July of 2012, Jason Hamerick caught a giant 57.5" musky on one of these proto-types. And the rest is history! This happened to be the second musky Jason landed on this bait that night. The first was a 53.5"er. Two muskies measuring a total of 111" long in one evening, on the same lure? That's what a Big Mama can do!

Built from American hardwood with .092 screw eyes
7.75", approx 3.8 oz.
This is a picture of the 57.5" giant that Jason caught on this lure!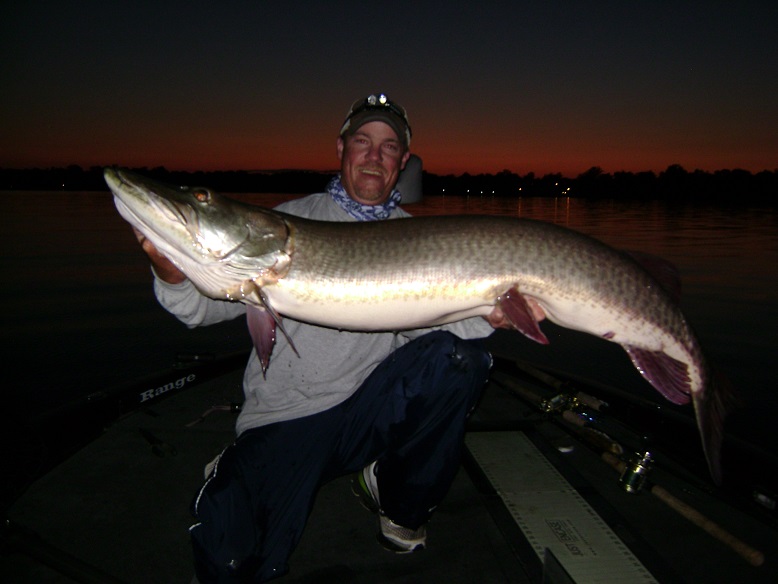 Big Mama Lure Co. Big Mama WTD
Related Products
Is the color that you want out of stock?
Simply select the out of stock color that you want. The add to cart button will change to a notification button. Enter your info here and hit submit and everything else is automated from there. You will receive an email notification as soon as it's back in stock.
_______________________

Free Shipping
on orders over $75
* Free shipping offer valid on orders shipped within the Continental United States
* Excludes nets and some rods (some areas)
_______________________