The Depth Raider can be cast or trolled for nearly every big game fish. The built-in tail-up buoyancy of this lure allows it to bump into almost any structure with minimal hang-ups.
8", 2.5 oz.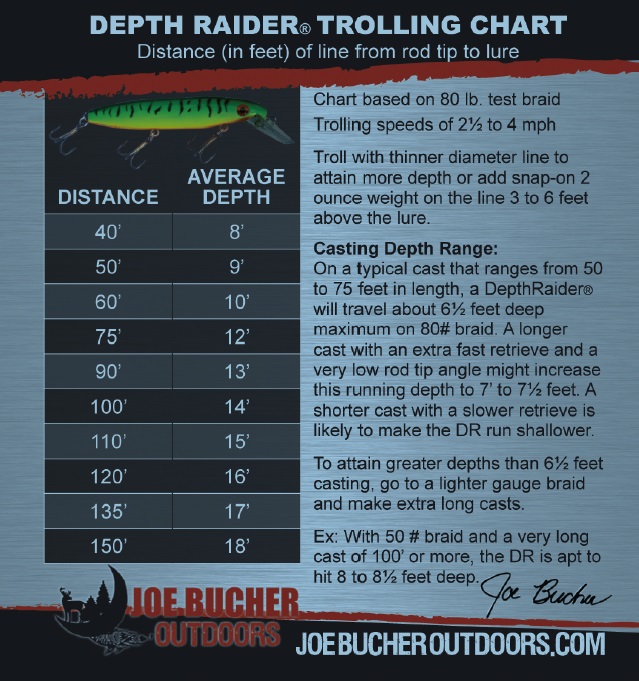 video courtesy of Todd Forcier
Related Products
Is the color that you want out of stock?
Simply select the out of stock color that you want. The add to cart button will change to a notification button. Enter your info here and hit submit and everything else is automated from there. You will receive an email notification as soon as it's back in stock.
_______________________

Free Shipping
on orders over $75
* Free shipping offer valid on orders shipped within the Continental United States
* Excludes nets and some rods (some areas)
_______________________